Member




Покинул форум
Сообщений всего: 143
Дата рег-ции: Дек. 2017
Репутация: 0
Карма

0







Recognition of an image test in Kibor
During the development of bots working with screen analysis, it often becomes necessary to recognize text information that can not be obtained by selecting and copying text to the clipboard, since this text is often an image.

In Kibor there is a built-in module for recognizing the text provided in the form of a graphic image.
This function is trainee. A special tool has been developed for training. The learning process is fairly simple and fast.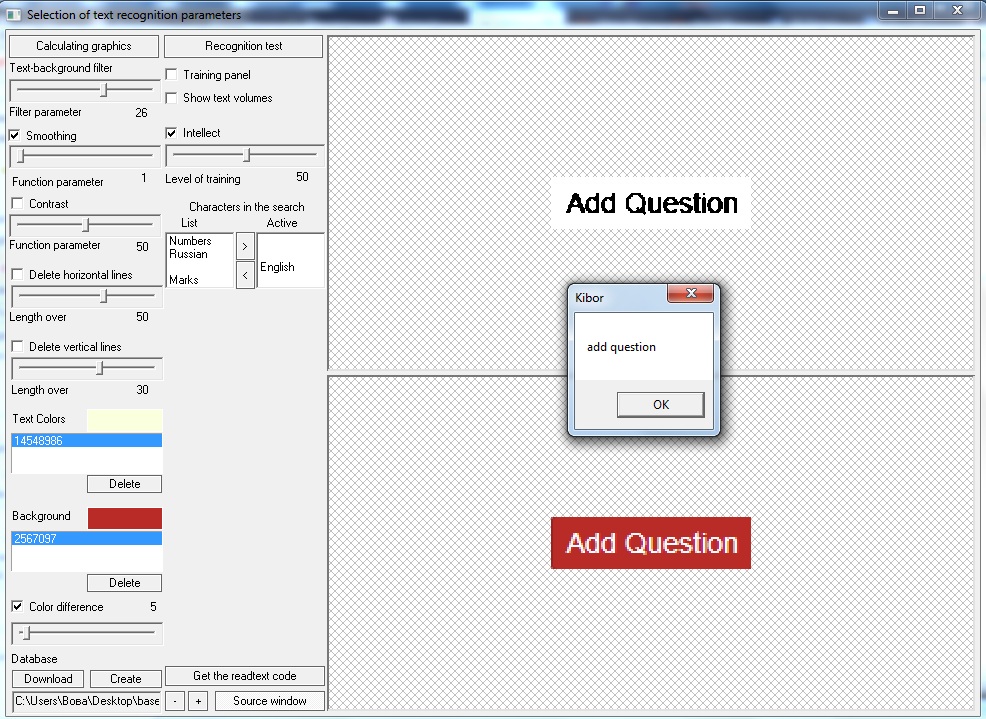 -----
(для просмотра ссылки Вам необходимо авторизоваться)

(для просмотра ссылки Вам необходимо авторизоваться)
-----